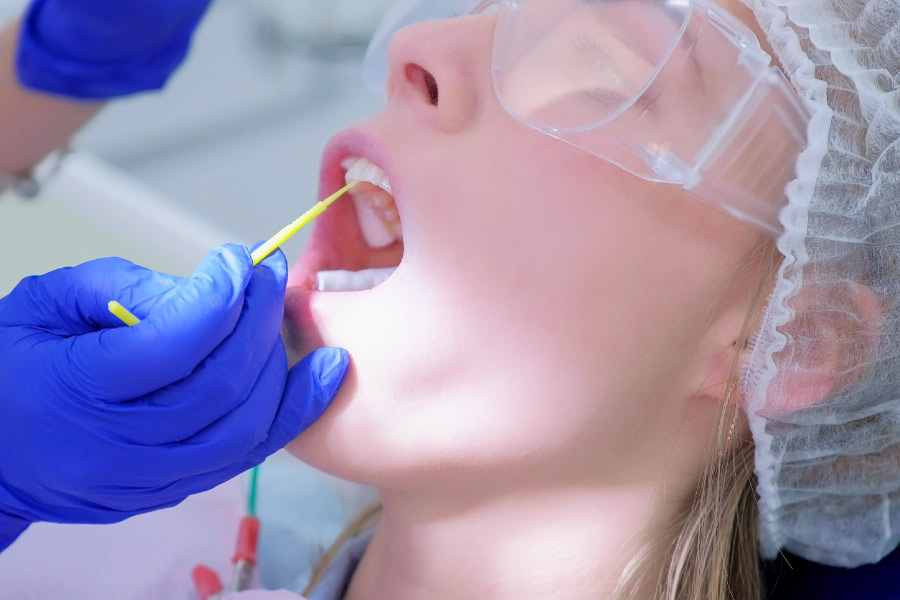 People should get a dental cleaning and exam at least every six months, but what about a fluoride treatment? These are quick, affordable treatments you can get when you come in for your biannual appointment. Should you get one the next time you visit the dentist?
What Are Fluoride Treatments?
A fluoride treatment makes your tooth enamel more resistant to cavities. It can even reverse demineralization, which is the first stage of tooth decay! When you get a fluoride treatment, we brush a high concentration of the mineral on your teeth. As your teeth absorb the fluoride, you should wait at least 30 minutes before eating or drinking.
Who Should Get a Fluoride Treatment?
Everyone benefits from fluoride, but if you're at a higher risk for tooth decay, a treatment is a very good idea. It doesn't take long to get and it's much more affordable than a filling or crown for a cavity. If you have kids on your dental insurance plan, your child's fluoride treatments are most likely covered.
Is Fluoride Safe?
Fluoride is a mineral naturally found in rocks, the air, water, and soil. It has also been added to many kinds of toothpaste, mouthwashes, and water systems. Research shows what levels of fluoride are safe and that the mineral has played an essential role in improving people's oral health for many years. We always prioritize patient health, so you can be confident in the safety of our fluoride treatments.
Come Visit Us for Fluoride Treatments at Alder Trails Dental in Cypress, TX
Like dental cleanings, fluoride treatments are preventive and help keep your smile healthy! They are a great addition to a cleaning and will benefit anyone, but especially those who are vulnerable to cavities. If you have questions about fluoride or want to schedule an appointment with Dr. Tran, please contact us today!