Six Month Smiles® in Cypress, TX
Do you ever refrain from smiling in pictures or cover your mouth when you laugh to avoid showing your misaligned teeth? Six Month Smiles clear braces can help straighten your smile both quickly and effectively. Schedule a Six Month Smiles consultation with our team today and you could have a straighter smile by your next routine dental cleaning!
Schedule Consultation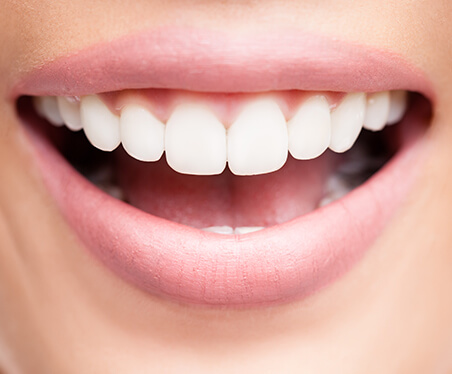 How do Six Month Smiles braces straighten teeth faster than traditional braces?
Traditional braces are a comprehensive orthodontic treatment that involves straightening almost all of the teeth. They can be used to correct just about any orthodontic issue, which means treatment plans for traditional braces can last for many years. For patients who simply want a cosmetically pleasing smile as quickly as possible, Six Month Smiles is an excellent orthodontic option because it only straightens the front teeth that show when you smile. Fewer teeth are being straightened, which is why treatment plans average four to nine months.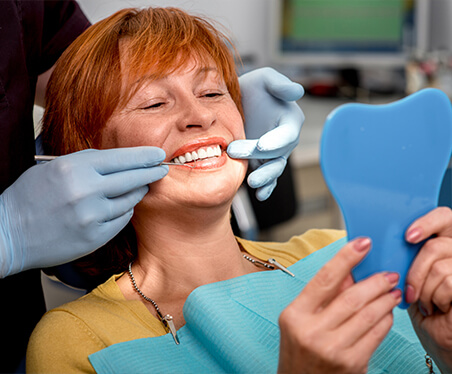 Are Six Month Smiles braces more painful than regular braces?
Some patients are wary of orthodontic services that promise short treatment plans because they are afraid that their teeth will be straightened very forcefully and painfully. This is not the case with Six Month Smiles treatment plans, as they help patients achieve straighter smiles in a short time frame due to the fact that they only focus on the front teeth and not the molars. While you can expect to feel some soreness when your treatment plan first begins, Six Month Smiles braces are not more painful than traditional braces.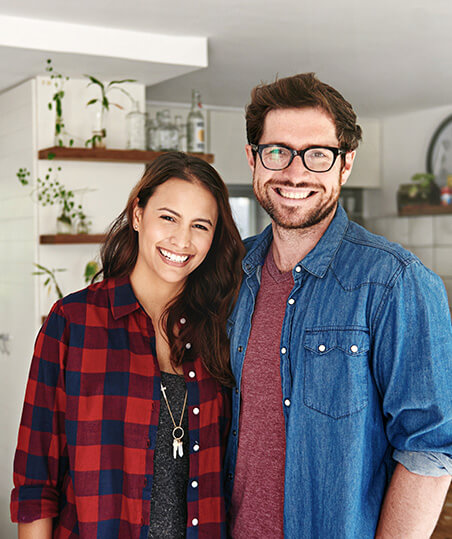 How do I care for clear braces?
Since clear braces utilize tooth-colored brackets, you will want to establish a thorough oral care routine every day to ensure that your teeth are clean and your braces remain as unnoticeable as possible. We recommend brushing your teeth three times a day or more while wearing clear braces, or at least rinsing with water or mouthwash after snacks and meals to keep your brackets clean (and don't forget to floss too!). Avoiding foods and drinks that can stain the teeth, like coffee, tea, dark-colored sodas, and berries can also help you avoid staining your clear braces as well.
Looking for a dental practice that offers clear braces in Cypress, TX? Get in touch with one of our friendly team members at Alder Trails Dental today!
Contact Us