Modern Dentures in Cypress, TX
Thanks to advancements in dentistry, dentures have made many technological leaps from their look to their fit to their overall comfort level. We offer both full and partial traditional dentures to help patients regain full smiles. If you have any questions about dentures, please contact our office to set up a consultation!
Contact Us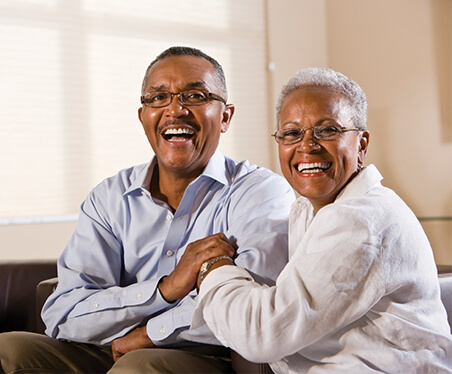 Natural-Looking Dentures
At our office, we handcraft naturalistic dentures with gum-colored bases and realistic-looking false teeth. Our goal is for patients to be able to enjoy complete smiles that look and function similarly to natural sets of teeth. We can create dentures to replace a partial or full arch depending on your needs.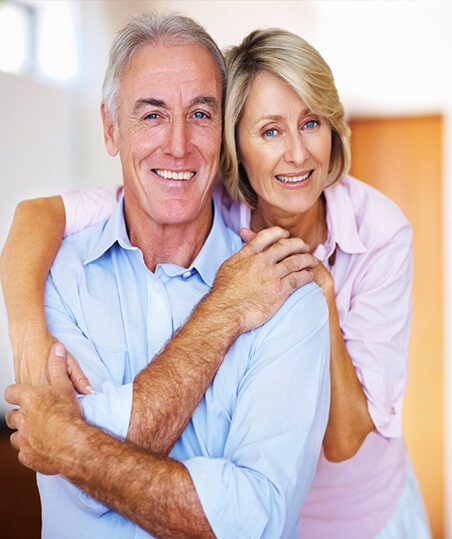 Dentures FAQs
What types of dentures do you offer?
We offer traditional full and partial dentures. Partial dentures are for patients who are missing most but not all of their teeth. We craft dentures that can fill in the areas between the existing natural teeth. Partial dentures also have discreet clasps that attach to the natural teeth for support. Full dentures contain a full set of false teeth to replace a complete upper or lower arch. They are crafted to sit snugly along the gumline and are often used in conjunction with denture adhesives to keep them in place throughout the day.
Do I need my teeth removed for dentures?
It depends! If your existing teeth are still healthy, we will craft a partial denture to accommodate your existing teeth and still fill in the spaces. We'll never remove your teeth for dentures unless it is absolutely necessary! That's one of the many benefits of partial dentures. The more healthy natural teeth you can keep, the better!
How do I take care of dentures?
At the end of the day once you are done wearing your dentures, you should clean and disinfect them. Many patients also soak their dentures overnight. After we fit you for your dentures, we'll also send you home with detailed care instructions to preserve the integrity and health of your dentures!
Get a Full Smile