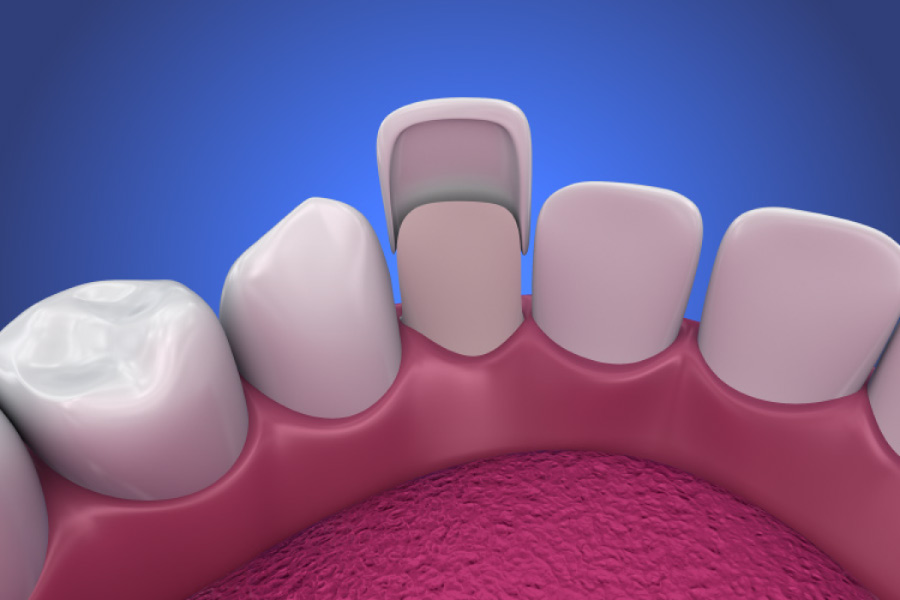 So you're thinking about porcelain veneers, but curious about the procedure? Veneers are a permanent cosmetic solution to a variety of different dental issues. In today's post we'll give you a peek inside the procedure that could completely transform your smile.
What Are Porcelain Veneers?
Porcelain veneers are a super thin shell of porcelain that is permanently bonded to the surface of the tooth. Veneers are stain and chip-resistant, so they are truly the building blocks of a smile that will last. Veneers are versatile. You can get just one, or you can get a whole mouth full. They can be used to address a variety of different things, including broken or chipped teeth, misaligned smile, discoloration, and more. Made from porcelain, veneers are also built to last. They are durable, and can be counted on for decades of wear.
The Porcelain Veneer Procedure
Each veneer is completely custom-made to fit over each individual tooth. However, in order to adhere permanently to the tooth, a thin layer of enamel must be removed from the surface of the tooth. Once the tooth is prepped, Dr. Tran will take impressions of the teeth in order to inform the shape of the veneers. You'll need to come back for a second visit when the veneers are ready. In the meantime you may wear a temporary set of veneers. When you return, the veneers will be applied with a permanent bond and cured. While the procedure does take two visits, it is pretty straightforward, and you'll leave ready to show off your brand new smile!
Is Surgery Required?
Dental veneers do not require surgery. The process for veneers is considered minimally invasive. In fact, you can likely get a celebrity smile without even needing any anesthesia, although we do offer numbing if necessary. Dr. Tran will make sure you are comfortable throughout the procedure. He'll also help you decide on color and size so that your veneers look natural and match the structure of your face.
Porcelain Veneers at Alder Trails Dental
Located in Cypress, TX and looking for a smile makeover? We're here to help you achieve the smile of your dreams. Give us a call or click the contact link to set up a consultation.