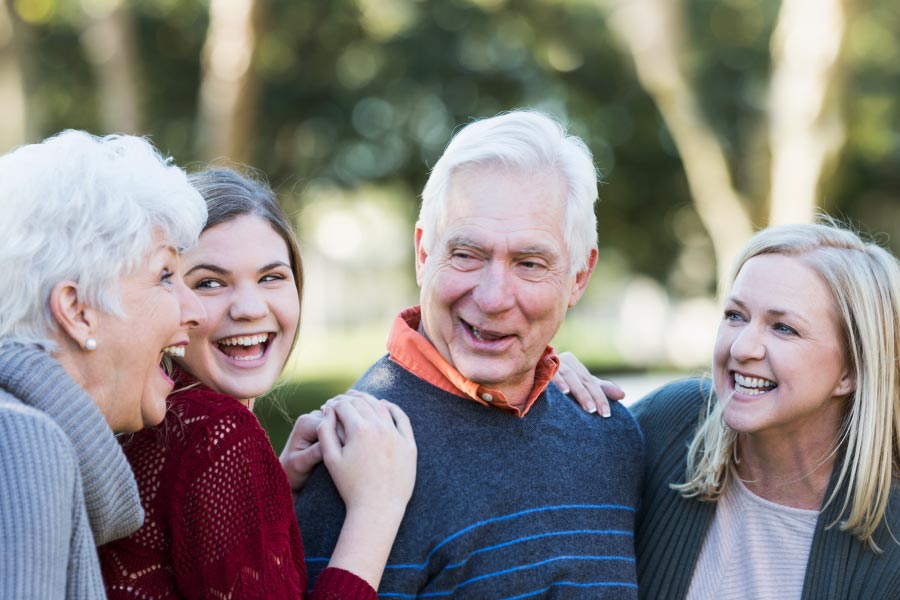 Dentures consist of a gum-colored base and realistic false teeth, but do they work like real teeth? Can you eat normally? Thanks to modern technology, dentures are more natural than ever, so you can eat the many foods you missed when you didn't have all of your teeth. There is a transition period as you adjust to your new smile. Here are some things to keep in mind.
Take Time to Adjust
In the past, dentures could be awkward and uncomfortable. But advances in technology have made them look and feel much more like real teeth. That said, it does take a little time for your facial muscles to adjust. You also produce more saliva, which can make the dentures feel a little slippery. As your tongue, lips, and cheeks adjust and get stronger, that soreness will fade away.
Start with Soft Foods
When you first get dentures, the transition will be easier if you start off eating soft foods. That includes mashed potatoes, applesauce, oatmeal, eggs, and so on. Be aware of the temperature of the foods you eat. Dentures make it trickier to tell how hot something is.
Chew Solid Foods Carefully
As your mouth gets stronger, you can move to solid foods! Chew on both sides to keep your dentures stable and don't rush through a meal. Cutting your food into small pieces also makes them easier to chew.
Few Food Restrictions
It can take a few weeks to adjust to dentures, but once your mouth is strong, you can eat just about any food. There will always be some foods that aren't denture-friendly, like chewing gum, popcorn, whole nuts, steak, and sticky candy. This doesn't mean you can't ever eat these foods, but you'll want to chew very carefully.
Dentures at Alder Trails Dental
At our Cypress, TX office, we offer traditional full and partial dentures. If you're missing most – but not all of your teeth – partial dentures are the way to go. If you need a whole arch replaced, full dentures get the job done. Dr. Tran and the team are happy to offer services that restore your smile and let you eat the foods you love again! If you have any questions about dentures, the adjustment period, or what you can eat, please contact us today.