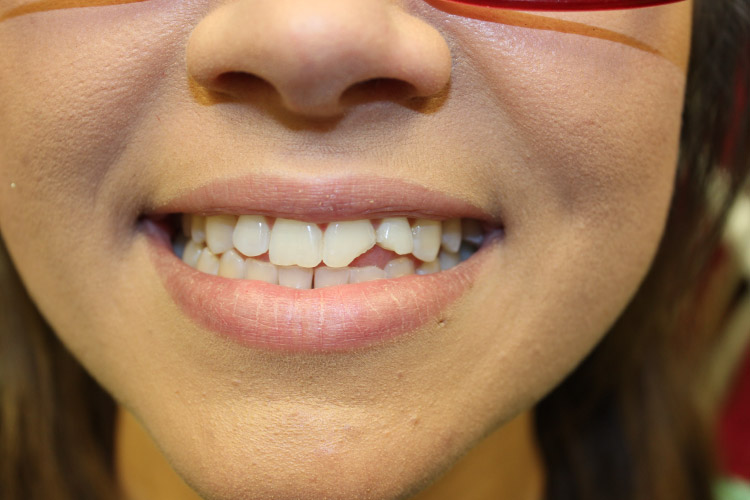 Even though our Cypress, TX office is closed for cleanings, regular exams and elective dental procedures, we remain open to take care of dental emergencies and issues that require prompt attention. We do not want you to go to the hospital emergency room for a dental emergency. First off, hospital emergency rooms are not prepared to handle dental work. Secondly, we can provide better care for you here in the office for a fraction of the cost. Finally, we don't want to overwhelm emergency rooms during this time of need with issues that can be handled elsewhere. Here's a list of some potential dental emergencies.
Damaged Teeth
Unfortunately damage to teeth for both adults and kids is usually sports related. If you are reading this before a dental emergency, please consider getting a custom athletic mouthguard for the athletes–both young and old–in your family. Even with prevention, occasionally mishaps happen. These are the most common tooth injuries.
Knocked-Out Tooth

Call us right away if you lose a permanent tooth. If you are able to locate the tooth, pick it up by the crown (not the root end) and gently rinse it off to remove any debris. Reinsert it into the tooth socket if possible, then bite down on a piece of gauze to hold it in place. The sooner you get to the office, the greater the chance we can save the tooth. If you can't reinsert the tooth yourself, bring it to the office in a container of milk. No matter what, it is important to come to the office as soon as possible.

Cracked or Chipped Tooth

If you can find the piece of chipped tooth, bring it to the office in a container of milk. Depending on the circumstance, it might be possible to bond the chip to the remaining portion of the tooth. If not, Dr. Tran will offer solutions to repair the chip. A cracked tooth is urgent but it doesn't always need to be taken care of the same day. Rinse your mouth with ½ c. warm water and ½ t. salt to keep the area clean. Call our office and we'll give you instructions.
Tooth or Gum Pain
Toothaches happen for a variety of reasons and not all require emergency treatment. Since it's hard for you to determine that for yourself, please call our office when you are experiencing discomfort so we can talk about your symptoms. If you have a fever, a pocket that is full of pus, bleeding gums, or severe pain then we'll want to see you right away. These symptoms usually indicate the presence of infection which we'll want to clear up before it becomes serious.
Lost or Cracked Filling
A lost filling is definitely something we'll want to fix as soon as possible. We want to alleviate your discomfort and keep further decay or infection from developing.
Broken Crowns, Bridges or Dentures
When you break a crown, bridge, or denture the health of the tooth is not usually at risk so it isn't always an emergency. It is definitely inconvenient and uncomfortable though so we want to see you as soon as possible to get your smile restored to full functionality. Dr. Tran is experienced working with crowns, dental bridges and full and partial dentures.
Dental emergencies don't get better if they are ignored. We are taking extra precautions to prevent the spread of disease. It's important to us to find the source of your pain and take care of urgent dental needs before they become serious. Call us at (281)721-9575 to schedule your appointment.