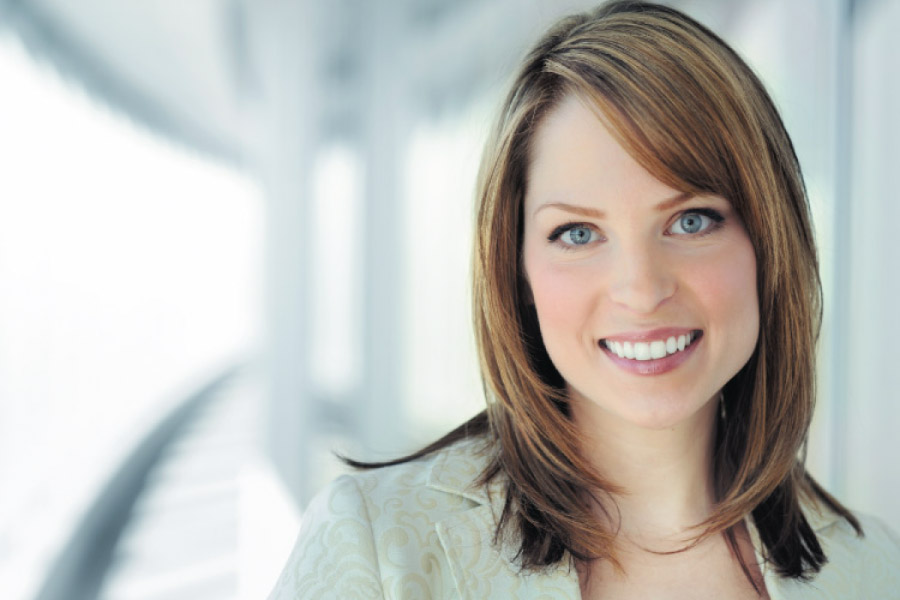 Are you unhappy with certain aspects of your smile? You shouldn't have to feel self-conscious about your teeth when you're around peers or getting a photo taken! Alder Trails Dental offers a wide array of options to help you achieve your dream smile.
Custom Porcelain Veneers
Veneers are custom-made porcelain shells that are adhered to the front side of teeth. Porcelain veneers can completely alter a smile's appearance, from the shape to the shade to the size of teeth. Veneers are made from a strong, durable porcelain that lasts up to 15 years! One of the many benefits of veneers is that it gives patients complete control in creating their perfect smile. Our team has years of experience transforming patients' smiles with dental veneers.
Professional Teeth Whitening
Over time, it's completely normal for teeth to become slightly dull and discolored. Luckily, you don't have to settle for a smile that doesn't sparkle! Professional teeth whitening is a quick way to enhance your smile's overall appearance and boost your self-confidence. We offer take-home whitening trays and in-office whitening sessions to fit your unique needs, schedule, and budget.
Invisalign® Clear Aligner Therapy
Invisalign is a clear orthodontic treatment that allows patients to discreetly straighten their teeth. Unlike traditional bulky brackets, Invisalign utilizes transparent aligner trays. Each tray is worn for one to two weeks and then swapped out for the next step in the series. Patients can maintain great oral health while straightening their teeth because the trays are removable which makes it easy to brush and floss.
Six Month Smiles™
Looking for a fast orthodontic treatment to straighten your smile? Six Month Smiles may be the perfect option for you! Six Month Smiles uses an advanced, high-tech bracket and wire system that can straighten mild to moderate alignment issues in as little as six months. With this state-of-the-art orthodontic method, you don't have to spend years sporting metal braces.
Cosmetic Dentist in Cypress, TX
Ready to make-over your smile? We would love to discuss the many options we offer to improve your smile. We offer the afore-mentioned cosmetic treatments, but often restorative treatments are another good choice. Please contact our Alder Trails Dental team to schedule your consultation!