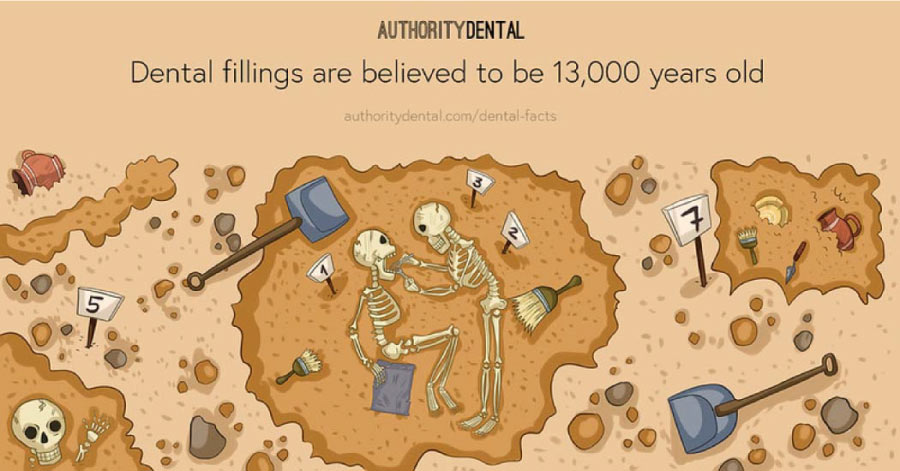 Dental fillings are a restorative treatment used to repair the look and function of a tooth damaged by decay. This restorative treatment is common and has been around for thousands of years using different available materials. In more modern times, fillings were commonly made from metals like gold or silver. According to the American Dental Association (ADA), amalgam filling material was first introduced in the United States around 1833.
Amalgam Fillings
Until the late 1960s, cavities were usually filled with metal alloys known as amalgam. These fillings are often referred to as silver fillings. Some people have raised the alarm that silver fillings containing mercury may have toxic effects. This type of reaction is uncommon, however amalgam fillings do require that more natural tooth structure be removed to hold them in place.
Composite Fillings
While silver fillings are still around, patients and dental professionals like us highly recommend composite fillings. Composite fillings are also known as tooth-colored fillings. They are more aesthetically pleasing since the shade can custom match the rest of your natural teeth. Composite fillings are safer and do not expose patients to metals or mercury!
Signs You Need a Dental Filling
Filings, no matter what type of material, repair and restore damaged or decayed teeth. One goal of a filling is to prevent bacteria from entering the tooth. These are some of the common signs that you may need a tooth filling.
Tooth sensitivity
Consistent toothache
A visible hole in the tooth
If you notice any of these symptoms, you'll want to schedule an appointment with our team at your earliest convenience!
Our Modern Dental Technology
Dental fillings have changed over the years and so has our dental office. Besides offering many comforts, we have the latest equipment and stay on top of new techniques to quickly and accurately provide you with top notch dental care.
Schedule an Appointment in Cypress, TX
In the past, amalgam fillings may have been the only option. However, at Alder Trails Dental, we offer up-to-date comprehensive dental care with a friendly and professional team. Contact us today to schedule an appointment. We offer a wide range of preventive, restorative and cosmetic treatments for the entire family.